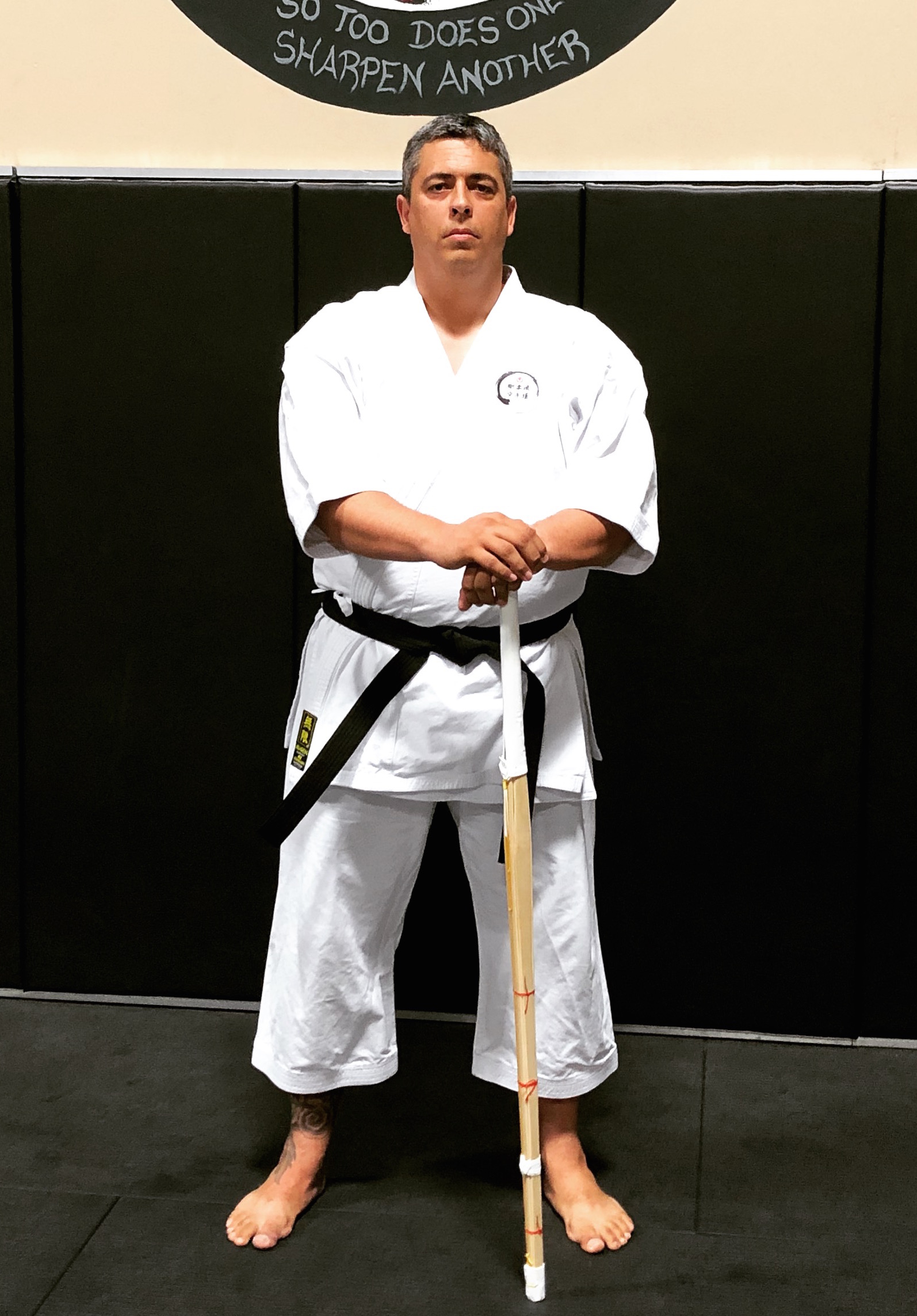 Alex began training in Okinawan Goju Ryu at the age of 7 when the Catholic Private School he attended offered Karate. By the time Summer came around Alex was hooked, continuing his training at his Sensei's Dojo…
In 1991 Alex earned the highest youth rank, the Brown Belt. During that time he won several prestigious titles, most notably:
•Florida State Championship
•National Championship
•AAU Junior Olympic Games (1990 for Kumite)

After his success Alex decided to take a hiatus to focus on his education and career. Upon returning in his early 30's, he trained several more years earning the rank of Sho Dan or 1st Degree Black Belt.
Alex's love for the Art is so great he decided with his Sensei's blessing to open a chapter of the Okinawan Goju Ryu Karate Do in Goodyear, Arizona. Where he now shares his love and knowledge of the art. Opened August of 2018.
Meet Alex Soto, Head Instructor
Okinawa Goju Ryu Karate Do Int'l Arizona